Finally my tax euros working for me—free wifi on the train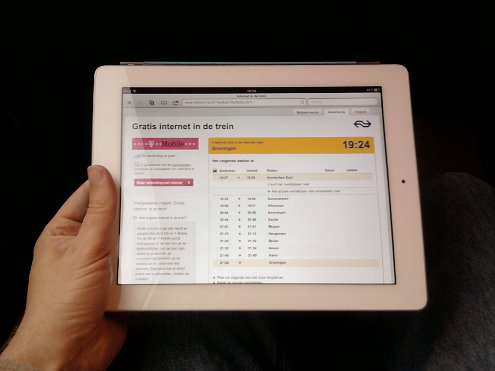 Once we escaped the Schiphol airport tunnel earlier today, not just did I get to enjoy 5 minutes of free wifi, but Dutch rail was kind enough to tell me where I was, and where I was heading.
March last year the first Dutch Rail train was outfitted with free wifi. By then other European rail operators had already introduced wireless networking on their trains. In the Netherlands, both Arriva and Connexxion managed to get to the wifi grail before Dutch Rail. Arriva's and Dutch Rail's implementations are heavily sponsored by the national government.
No Comments »
No comments yet.