Bebook's e-book reader becomes Android tablet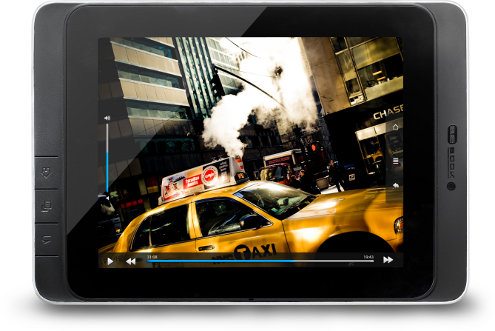 The tablet market has just become a bit busier. Utrecht based manufacturer Endless Ideas are introducing a 7 inch, Android based tablet called Bebook Live. The original Bebook has an E-ink screen, the Live has a regular LCD touch screen and also sports:
Wifi
4 GB memory
SD/SDHC slot (up to 32 gigabyte)
2 megapixel camera
Accelerometer
At 270 euro it is actually cheaper than the original Bebook e-reader at its introduction. While Bright praises it as a "very good, simple and affordable 7 inch tablet", Engadget's readers think it is silly to ship a tablet with yesterday's version of an operating system, Android 2.2.
(Photo: Endless Ideas)