Following your competitor's Twitter followers is now legal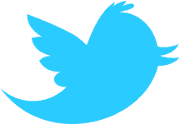 Two weeks ago the court in Amsterdam held that trying to get your competitor's Twitter followers to follow you is indeed perfectly legal.
Mediavacature.nl (which means 'mediajob.nl') had asked the court to stop mediavacatures.nl from abusing their trademark. The court ruled that trying to hijack your competitor's followers is not illegal per se (PDF, Dutch):
4.10 Twitter

The defendants admit that the Twitter account @mediavacatures is being used to follow customers of the plaintiff on Twitter. Twitter is all about following and being followed. Furthermore all data on Twitter are public. Following the followers of a competitor can therefore not be seen as an illegal act per se. What is more, profiting of somebody else's product, effort, knowledge or insight is not illegal by itself, even if this harms the other party. This only becomes illegal if a Twitter user (intentionally or otherwise) causes confusion with the general public.
Unsurprisingly the court ended up finding for the plaintiff, but the defendant did not have to turn over their Twitter account, domain name and brand, as they were no longer allowed to keep using them anyway. The defendants call themselves MV Jobs Media now.
At Arnoud Engelfriet's blog somebody claiming to work for Media Vacature (plaintiff) pointed out that the Twitter claim was just a small part of their set of claims.
(Illustration: Twitter logo. Link: De Pers.)
No Comments »
No comments yet.