Zone 5300: Fool's Gold special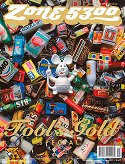 Woot! Fool's Gold gets six pages in the autumn edition of Zone 5300, instead of its usual two. Like.
Frits Jonker and Milan Hulsing are assisted this time by Erik van der Heijden who waxes lyrically (and analytically) about his collection of golden age advertising key fobs. The golden age of advertising key fobs, that is, i.e. the late sixties.
There's also a long interview with the comics intendant of the Fonds BKVB (the state sponsored Foundation for Visual Arts, Design and Architecture), Gert-Jan Pos, who got to give a lot of cash to comics makers in the Netherlands in the past two and a half years, and whose office is about to end.
Until September 21 the foundation is organising an exhibition of up and coming comics artists, among which Artez Zwolle graduate Jasper Rietman (illustration) who hopes to be published abroad in the near future.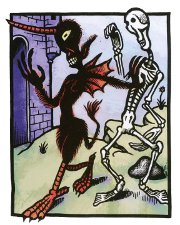 There are a bunch of long(ish) stories by Marcel Ruijters (illustration, about the chess games of Teresa of Avila), Rob van Barneveld (invisible guinea pigs), and Maaike Hartjes (weddings in Hong Kong).
Another long comic is a story from Pieter van Oudheusden and Jeroen Janssen's upcoming album (as yet nameless) loosely based on the all too short life of "perhaps the Brian Wilson of the nineteenth century" (as Van Oudheusden puts it), Franz Schubert. The short story Der Tod und das Mädchen (illustration) focuses on how Schubert got syphilis.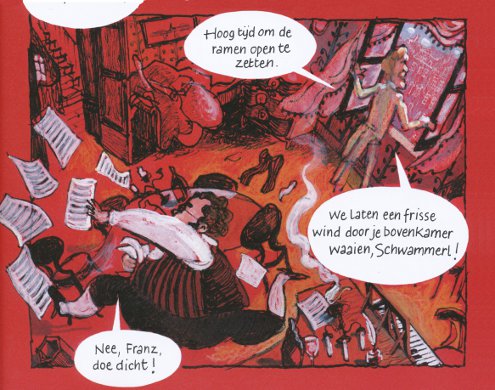 No Comments »
No comments yet.