Reddit postings scrolled for your reading enjoyment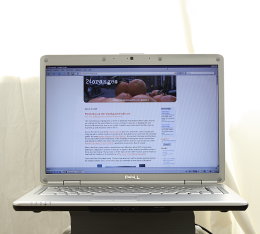 Popular news site Reddit has users who post thousands of links and pictures every day, so that other users can vote and comment on them. Dutch programmer Jonathan Bouman made himself a mashup called Scrolldit.com (Scroll Reddit, although the Dutch enclined may have also read 'Scroll dit', which means 'scroll this' in Dutch), making the barrage of posts easier to read by automatically filling your screen up with stuff to read using key words. You can scroll to your heart's content and you can even check the NSFW (Not Suitable For Work) button when you're at the office.
Bright.nl tells is that making the app was very inexpensive for Bouman, which is good because ScrollDit.com went viral yesterday and in just 9 hours had already had 500,000 visitors.
(Link: www.bright.nl)