Dial 114 when the neighbour kicks his cat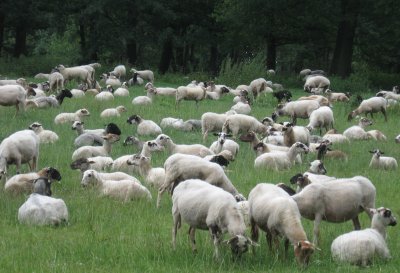 The Dutch emergency number is 112, but thanks to a political party that has more in common with animals than people who don't look Dutch, they've set up the emergency number 114 144, opening today, to report animal-related accidents, abuse and neglect. Calling 114 144 will send specially trained cops over to that puppy farm that sells cute puppies illegally 'imported' from Albania and what have you.
If you read the information from 114 Red een dier (114 Save an animal), the site tells you to dial 144, which has to be a mistake is confusing to say the least.
Of course, it sounds like a great idea, just like training 'animal cops' to catch people who mistreat animals and hand down tougher sentences against people who abuse animals. It remains ironic that although the current government promised 3,000 additional regular cops on the streets to handle crime, it welched on that and managed to scrounge up 500 animal cops to appease their 'silent' coalition partner, the one that likes furry animals and dislikes humans of the non-Dutch persuasion.
Just remember, a few years ago the Dutch finally outlawed sex with animals, but before that was a top distributor of animal porn worldwide.
Some animals are more equal than others. Just like people.
UPDATE: According to newspaper De Volkskrant, the animal emergency number is 144, but it used to be 114. Nobody knows why and the government hasn't provided an answer yet. What a mess.
MORE UPDATE: According to nu.nl news site, it was controversial member of Parliament Dion Graus, also of the not so non Dutch friendly political party who personally reserved the domain name '114redeendier.nl'. He was planning to push his animal friendly ideas through for a long time, and his day came. The irony of him having been accused of beating his ex wife and making threats against his ex stepfather (justice dropped it for lack of evidence), but wanting to defend animals makes him quite the colourful politician.
(Link: www.rnw.nl)
No Comments »
No comments yet.