Marketers make stunt out of scrapping word from dictionary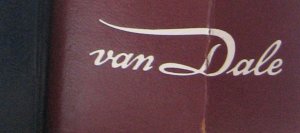 I love the smell of a good marketing stunt in the morning: jarred food company Hak is campaigning to get a word out of Dutch dictionary Van Dale. The word is 'potdicht' (literally 'jar tight', meaning tightly closed and implying cannot be opened) and since the claim that their new jars are no longer 'potdicht' and easy to open, they feel the word should be scrapped from the dictionary. It is totally absurd to scrap anything that does not exist anymore on a whim, and so a lovely marketing stunt it is.
Besides offering jarred Dutch food products, their claim to fame with the non Dutch is that their jars are see-through. You can see what you're buying and they do look nice on the shelves.
(Link: www.waarmaarraar.nl)