Battery pack disguised as classic Dutch bicycle repair kit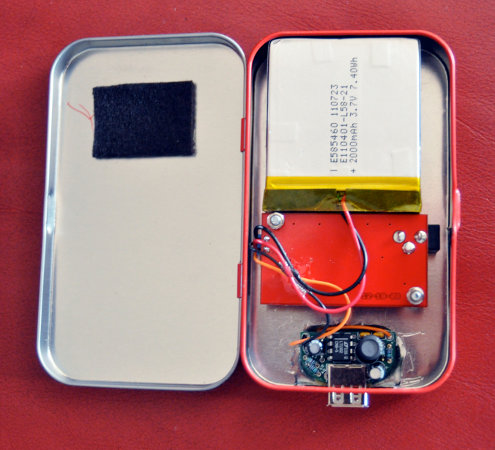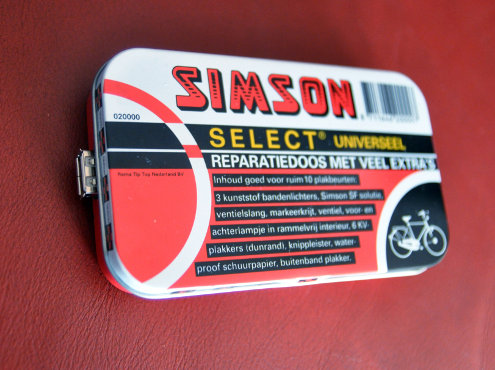 Leiden-based American blogger Alicia likes long bike trips (50+ km), and the batteries of her smart phone tend to run out on these day-long rides, so her boyfriend made her a battery pack that can charge her phone twice. For the casing he used the box of a Simson cycling patch repair kit. These kits have been around as long as I can remember.
Simson was a brand of glue founded in 1881 in Groningen by Jehuda Levi Wijnberg (Wikipedia dixit). In 1989 the company was sold to German competitor Stahlgruber. Simson repair kits are sold almost exclusively in the Netherlands.
(Photos by Alicia, used with permission. Disclaimer: although I still have a Simson box, I refill it with the contents of the competing Hema kit. Orangemaster is a Brompton folding bike rider, and its anybody's guess really how these people fix their flat tires.)
2 Comments »
I haven't had a flat tire with my Brompton ever in years (IIRC), but here's a serious guide on how to fix one http://tomshiro.org/brompton_tirechange/

Comment by Orangemaster — December 11, 2011 @ 3:05 pm

I guess it helps (against flats) that you can store 'em indoors.

Comment by Branko Collin — December 11, 2011 @ 4:21 pm