Man promotes push-up bra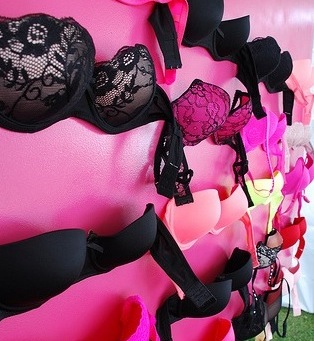 An inexpensive push-up bra from Dutch favourite brand Hema that gives you 2 extra cups sizes sounds like a good deal. And it works so well that even a man, world-famous model Andrej Pejic who poses both as a man and a woman, looks like he has breasts.
For the record, he doesn't have breasts, he is an unaltered androgynous man, which makes him the perfect model: a good looking, young, flat chested person with no hips. Remember that most major designers are gay and that their ideal model is a man, not a woman. This goes a long way in explaining why many female models stay super thin and have no curves: to look like a young boy. Yes, it's confusing.
(Link: at5, Photo of Bras by Jill Motts, some rights reserved)
1 Comment »
[…] Man promotes push-up bra […]

Pingback by 24 oranges » Money bra wins HEMA design award — September 1, 2012 @ 11:19 am