Drawings by Niels Kalk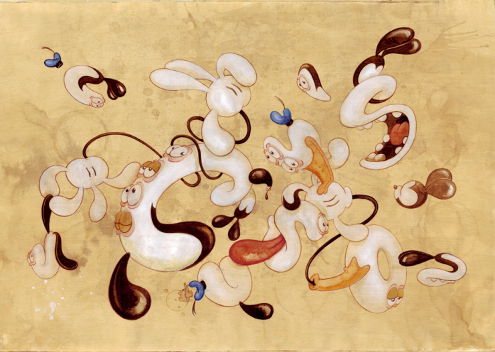 If you look closely, you may recognise a famous duck.
Niels Kalk lives and works in Berlin, but is from the Netherlands and studies at the Minerva Art Academy in Groningen. In 2004 he drew a four-pager for Zone 5300. His Flickr collection is extensive and also shows off his love for collage.
(Link tip: Remco Polman)