KPN discriminated with its 'Dutch only' discount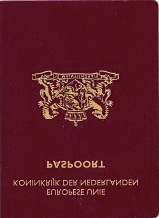 KPN telecom recently had a '50% off for 100% Dutch' advertising campaign that got some French people living in The Netherlands properly pissed off. The French popped into a KPN store to apply for the discount and were turned away for not being Dutch, which is discriminatory and illegal on a European scale.
And, like many Dutch companies and individuals do when they mess up, they call it a 'misunderstanding'. KPN claims that the software for its 'Hi' mobile phone plan had been unfortunately programmed to accept only Dutch passport numbers for ID purposes and not resident permit numbers, which is commonplace. It is sad how the sales rep thought it was normal to turn someone of another nationality down for a discount. Actually it's scary.
I have no reason to ever do business with KPN and I think they've just given me another reason to make sure that's permanent.
(Links: www.rtl.nl, ftalphaville.ft.com, Tip: Matt (thanks!) )