Mobile Rube Goldberg machine for stamping postcards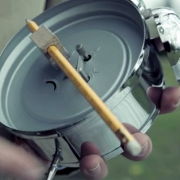 Eindhoven based design studio Hey Hey Hey came up with this intricate mobile device called Melvin the Machine. It stamps postcards. No, that is not a Dutch post box you see in the end (at least not a current one, to my knowledge), although that is a real Hema alarm clock starring in the clip.
Via The Pop-Up City. Video: Hey Hey Hey.
No Comments »
No comments yet.