Dutch world radio service goes off the air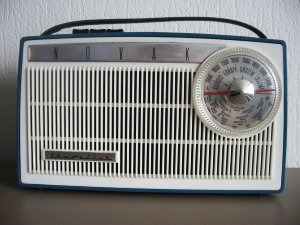 Some 65 years after it all started, Radio Netherlands Worldwide's Dutch service will go off the air this week on Friday 11 May. To mark the shut down, it will feature a 24-hour live radio marathon starting on Thursday 10 May at 8 pm UTC (10 pm local time) and run until Friday 11 May at 8 pm UTC (10 pm local time).
Hosts Karin van den Boogaert, Anouk Tijssen and Wim Vriezen will talk about the station's beginnings, playing wartime audio from Radio Oranje and many RNW newscasts of important events in Dutch and world history. They'll also touch upon special programmes on culture and language as well as shows aimed at expats, seafarers and truck drivers.
Although the Dutch service is signing off for good, they'll also talk about the future of Radio Netherlands Worldwide, promoting free speech in places where freedom of the press is under threat. Basically, this is what they are being ask to push after the budgets cuts, making the best of a bad situation.
RNW is going off the air due to huge budget cuts, losing some 70% of their usual funding. Tons of people will lose or have already lost their job, while Editor-in-Chief Rik Rensen and his second in command Ardi Bouwers, quit in April over the cuts. RIP.
(Links: www.rnw.nl, www.rnw.nl – cuts)