Dutch couple sells expensive Belgian castle for 1 euro to municipality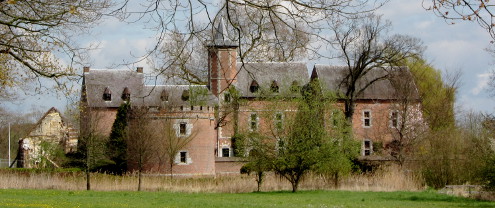 The Commandry of Gruitrode, containing a castle and farm built in approximately 1400 AD, has changed hands.
The Dutch owners decided to sell it for 1 euro to the municipality of Meeuwen-Gruitrode in the Belgian province of Limburg.
Telegraaf quotes one of the owners, Cornelia ter Horst: "We have no children and feel that such a beautiful castle belongs to our fellow villagers. My husband always says that everything in life is borrowed." The couple is in their eighties and will be made honorary citizens by way of thanks.
A lovely story, but personal experience makes me wonder if there isn't a catch. My parents were able to buy castle d'Erp in Dutch Limburg in the 1970s, also for a very reasonable price, namely one guilder. The snag then was that the castle needed extensive repairs that would cost about one million guilders. The municipality of Maasbree ended up buying the castle and used it to house the mayor.
(Photo released into the public domain by Wikimedia Commons user Wasily.)
No Comments »
No comments yet.