Rijksmuseum Amsterdam buys rare drawing by teacher Rembrandt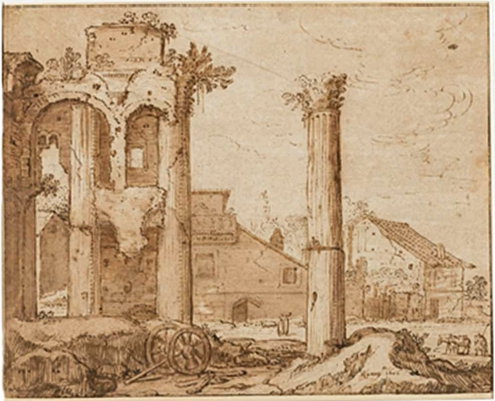 The Rijksmuseum in Amsterdam has bought this drawing of the Nerva Forum in Rome by Pieter Lastman for GBP 145,000 at an auction at Christie's in London.
Historiek.net reports that Lastman made this drawing in 1602, Rembrandt's birth year. It is one of his only two known Italian drawings in the world.
Lastman was a teacher of Rembrandt van Rijn and Jan Lievens. The former only studied for half a year with the master, but it is believed that Rembrandt's use of light was influenced by what he knew about Caravaggio through Lastman.
Another important Rijksmuseum acquisition is a wooden sculpture by Hendrick de Keyser (1565-1621), the Screaming Child from 1615, which disappeared in 1897 and hasn't been seen since. An anonymous donor gave it to the museum, which will display it in 2013 after the reopening of its main building.