Osama bin Laden to adorn Amsterdam museum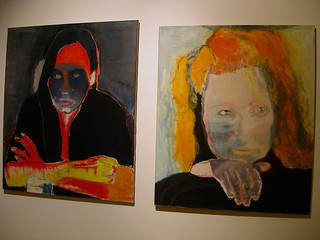 The Stedelijk Museum in Amsterdam has recently purchased a painting by South African artist Marlene Dumas featuring deceased al-Qaeda leader Osama bin Laden. This 'major work' can soon be admired at the long-awaited reopening of the museum on 23 September in a room entirely dedicated to Dumas where 35 of her works will be exhibited.
Marlene Dumas works and lives in Amsterdam. How many clams the museum handed over for the painting is unknown. Osama will be sharing wall space with Young Men (not the women in the picture), the name of a series of drawings that was started in 2001. Dumas has drawn portraits of 'young men with an Arabic look, from terrorists to innocent men in Amsterdam'.
(Link: binnenland.nieuws.nl, Photo of Paintings by Marlene Dumas by pavement-hopscotch, some rights reserved)