Dutch to produce world's first almost 100% recyclable asphalt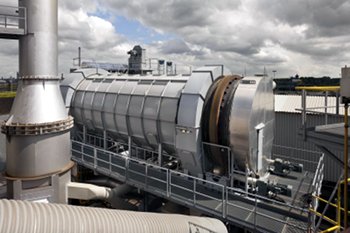 Dutch company VolkerWessels has just unveiled a Dutch invention called the HERA System (Highly Ecological Recycling Asphalt System), which is said to recycle asphalt "cleaner, better and cheaper". The first HERA in the world was recently installed at the Rotterdam Asphalt Plant.
Asphalt is normally produced and recycled by directly heating raw materials. The HERA System reuses almost 100% of old asphalt, has much lower harmful gas emissions and saves on costs. As well, the asphalt produced is of high quality and last longer.
The HERA System was developed together with Swiss company Ammann, a major player in asphalt production facilities.
Watch the corporate Dutch video with drummers and cooking meat comparisons.
(Link: www.agentschapnl.nl, Photo VolkerWessels)