Zone 5300, of saints and silicon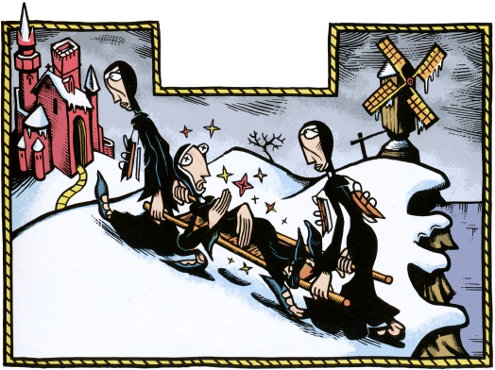 The 99th issue of Zone 5300 has hit the stores and it opens with Marcel Ruijters' history of Lidwina of Schiedam (illustration, top), one of the few Dutch saints, who lived from 1380 – 1433.
Other longish comics are by Tom Gauld (Scotland), Rik Buter, André Slob, Ckoe and Stijn Gisquière.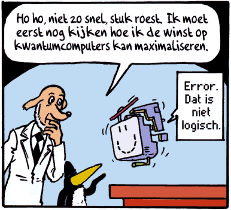 Martijn van Santen wrote and drew a four pager (illustration) in which a Tux-like penguin runs a Microsoft-like corporation that tries to halt the introduction of personal quantum computers. Guest appearances by politicians Geert Wilders and Mark Rutte.
The magazine also has a five pager by Joseph Lambert about a kid trying to halt the four seasons (illustration below).
There are interviews with cartoonists Floor de Goede, Tom Gauld and Olivier Schrauwen and with story board artist Jim Cornish (Harry Potter, The Dark Knight).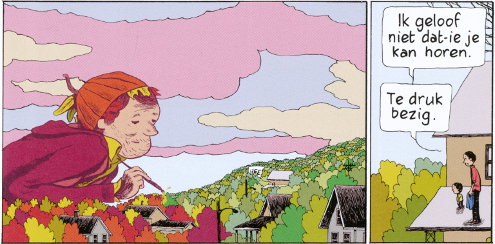 No Comments »
No comments yet.