Pedestrian bridge is 12 metres high in Purmerend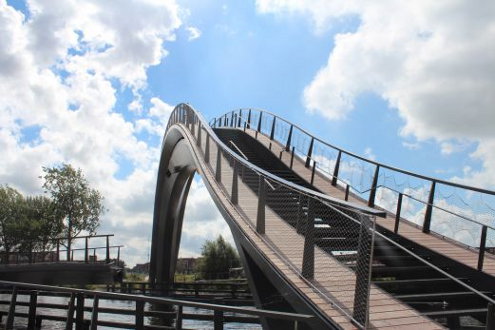 The Milky Way Bridge (Melkwegbrug) in Purmerend connects the Weidevenne neighbourhood with the historic city centre.
It cost 6 million euro to build, and was designed by Next Architects and built by Ingenieurs Bureau Amsterdam.
The arch is 12 metres high and the bridge has 130 steps. The idea behind making the bridge this way is that the architects did not just want it to be a bit of infrastructure, but also a place where people want to be.
A second bridge runs underneath for bicycles and wheelchairs. This second bridge can be opened to let boats pass.
(Link: Bright. Photo: Next Architects.)
No Comments »
No comments yet.