Murals by Booyabase in Zwolle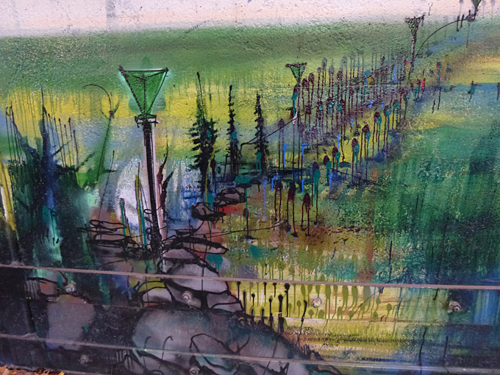 Painters Remko Koopman and Tamme de Boer, who cooperate under the name Booyabase, painted murals on four walls of a bridge in Zwolle in 2008, and last week they started on two new walls.
Trendbeheer's Niels Post went to take a look and a lot of photos. He's even got a couple of pics of the work in progress, even though that work in progress was halted due to "leaking porous asphalt".
(Photo by Trendbeheer/NP, some rights reserved)
No Comments »
No comments yet.