Elegant wooden bowls from recycled oak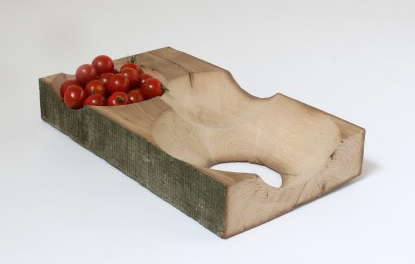 Designers Van Eijk and Van der Lubbe of Usuals have created 39 wooden bowls from five reclaimed oak poles they found at a Dutch farmhouse.
The wooden bowls have had carefully measured volumes removed from the body of each oak log, with the smooth cut-outs successfully contrasting the rustic 'lived-in' characteristics of the wood. They are unique and hand made, with cracks and flaws in each one.
(Link: www.designboom.com, Photo: www.usuals.nl)
3 Comments »
no such thing as completely unique; something's either unique or not

Comment by dersk — December 20, 2012 @ 5:02 pm

Hmm. My self-mocking pedant HTML tags didn't carry through.

Comment by dersk — December 20, 2012 @ 5:03 pm

Yes, I tried to keep the website's text intact, and that's what they wrote. Will amend!

Comment by Orangemaster — December 20, 2012 @ 6:00 pm