Fire brigades buy trucks that are too big for stations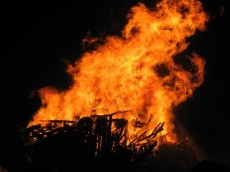 The fire brigades of the province of Flevoland have purchased 14 new trucks, five of which do not actually fit in the intended fire stations. The vehicles are just too high, and the decision-makers knew that in advance, but still wanted 14 shiny new trucks so the region would all have the same trucks.
The municipality of Noordoostpolder where the five trucks don't fit has to modify their fire stations, which will cost hundreds of thousands of euro.
Do the decision-makers have friends in the contracting business for the rebuilding of fire stations? Possibly. Couldn't they have chosen another type of truck? Possibly. Maybe the fire stations are too old-fashioned anyways so what's the problem? Possibly. Was money saved by buying 14 trucks at once? Possibly. Was the PR on this decision well-spun in the media? Not really.
(Link: www.omroepflevoland.nl)