City marketing video for Heerlen: simple and laid back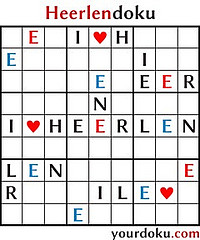 Amsterdam advertising agency KesselsKramer has made the city marketing video below for art centre kunstcentrumSigne (kuS) in Heerlen. The city in Limburg has been going through a long metamorphosis and rebranding process to shake its darker past and get out of the shadow of neighbouring Maastricht.
Heerlen also celebrates carnival with more of an accent on kids having fun as opposed to university students and has enough room to accommodate everyone unlike Maastricht that is often overcrowded. Not unlike the cities themselves, the Maastricht carnival is a very flamboyant yet proper affair, while carnival in Heerlen is smaller but more about fun than good looks.
Older good stories about Heerlen:
Dutch astronaut André Kuipers wears Heerlen space watch
Visiting a neighbourhood built by Hitler
Heerlen, the 33rd city of the Netherlands, in an ultimate attempt to seek attention from KesselsKramer on Vimeo.
(Tip: a whole bunch of people from Heerlen on Facebook, Photo of Sudoku by yourdoku, some rights reserved)
No Comments »
No comments yet.