Infrared sensors detect train composition for travel app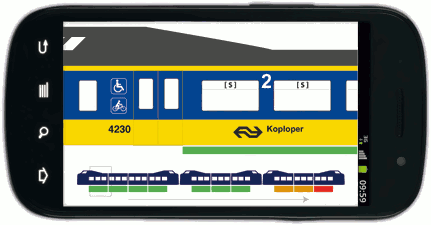 Dutch Rail has started an experiment that lets its customers see which train compartments are relatively empty and therefore likely to have seats available.
To this end, the company has equipped 11 trains on the Zwolle-Amersfoort line with 280 infrared sensors. The data of these sensors is sent to an app that shows where there is room in the train (see illustration). Two minutes after the train has left a station, the app will be updated.
The app called Reisplanner Xtra also provides information about whether the train has wifi, where the quiet compartments are, where the first and second compartments are, and so on. It is unclear how long this test will run.
(Link and image: Dutch Rail. Via Springwise)