Cooking with weed becomes fashionable and mainstream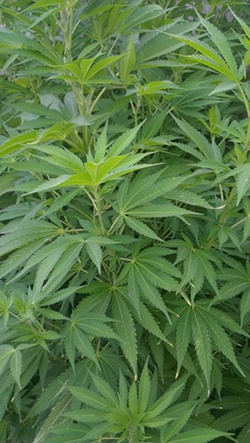 Well-known snack bar Manneken Pis on the Damrak, the first main street any tourist sees when they exit Amsterdam Central Station to walk towards the Palace, has started offering fries with a marijuana sauce as of today. Weed is usually quite pungent in food, which is why people put it in creamy or buttery substances, as it is not the easiest thing to cook with or digest for that matter. Yes, it can provide a very decent, slow buzz, thanks for asking.
Also in weed-related cooking, Dutch clothing company FreshCotton got the Arnold Amsterdam agency to produce a drug-based cookbook to promote the new range of Stüssy Amsterdam tees. "The cookbook, which references Amsterdam's tolerance towards narcotics, demonstrates how to create dishes (very short video) using high-end ingredients and drugs – like marijuana and magic mushrooms – that can be legally obtained in the Netherlands." It also contains some men's fashion.
(Link: www.amsterdamfm.nl, www.campaignlive.co.uk)
1 Comment »
[…] many other weed-flavoured Dutch products such as weed sauce for fries, it's more about the idea of flirting with an illegal substance than hoping it could get you […]

Pingback by 24 oranges » Weed-flavoured ice cream sold in Wageningen — March 9, 2015 @ 12:40 pm