Weed-flavoured ice cream sold in Wageningen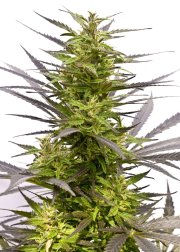 Besides pistachio, Antonio ice cream parlours in Ede and Wageningen are also selling 'perfectly legal' cannabis-flavoured ice cream imported from Italy. Owner Antonio Mulder says that it tastes like caramel and is made with cannabis seeds.
Like many other weed-flavoured Dutch products such as weed sauce for fries, it's more about the idea of flirting with an illegal substance than hoping it could get you high.
Mulder adds that it's probably not a good idea to suggest this flavour of ice cream to children, as it is more of a gimmick than anything else.
(Link: www.waarmaarraar.nl,
Photo by Eric Caballero, some rights reserved)
No Comments »
No comments yet.