Dutch banks rush mobile payments system into production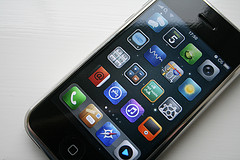 The three major Dutch banks—ING, ABN Amro and Rabobank—are set to introduce 'mobile payments' to unsuspecting consumers in two weeks, Volkskrant reports.
To use the system consumers must have an NFC-capable mobile phone. The banks hope that by introducing this new payment method they get to be the gatekeepers that determine the price tag.
It is not clear from the article which stores will accept mobile payments. The paper mentions a trial period in Leiden. Spokesperson Margo van Wijgerden of Mobiel Betalen in Leiden tries to maximize the confusion by saying: "It is not a trial. There will be an evaluation, but mobile payments will continue after the initial phase."

Mobile payments have been big in Africa for almost a decade now, but so far have failed to catch on in the rest of the world. In the US a mobile payment system is about to be introduced by several large mobile network operators. Emerce reports that AT&T, Verizon and T-Mobile are introducing their Isis system 'before the end of the year'.
The end of the previous electronic wallet in the Netherlands, the Chipknip, was announced by its owner Currence earlier this year. From 2015 onwards you won't be able to use your Chipknip anymore. Less and less people were using the wallet after pinning—paying using a bank transfer—took off. The word Chipknip is/was/will have been a portmanteau of chip and knip, a word meaning wallet and based on an old-fashioned word for trap.
(Photo: Photo by William Hook, some rights reserved)
No Comments »
No comments yet.