Bad haircut shaming: funny or cyberbullying?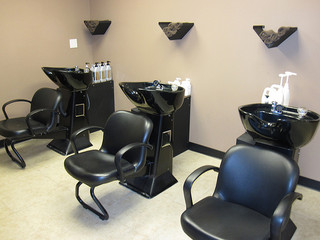 I was on my way to the hairdresser's once when a Dutch friend warned me as a joke not to get one of those easy to manage short haircuts that tired women over 30 get after they've given up on their looks. Today I am pretty sure he meant the 'daring' haircuts featured on the Facebook page of Henk's Fashion.
Henk's Fashion has chosen to make fun of Dutch women with certain types of short haircuts that are deemed unflattering at least by the 13,500 people who have liked their Facebook page so far. And then there's those cockatoo mullets and matching white capri leggings that also fit the bill, style-wise.
While the Facebook page is meant to be funny, it does point fingers at people and has been deemed akin to cyberbullying, even though it is legal to use Facebook photos of others on Facebook according to the social network site' own terms and conditions. Whether or not the photos used are from Facebook is difficult to check. I would very much like to understand why some women (we could use a page for the men as well) get a haircut that is arguably unflattering, but also a stereotype in gender, age, background and social status.
(Link: nos.nl, Photo of Hair salon by Travel Salem, some rights reserved)
No Comments »
No comments yet.