Drug sniffing dog finds stash of cash instead of drugs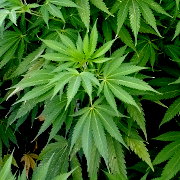 Last week during a major traffic check on a motorway in Emmen near the German border 191,000 euro was found in the roof of a car. A 33-year-old male driver whose car reeked of marijuana was pulled over and searched by a drug sniffing dog. The traffic check was a joint operation of the Dutch cops, German cops, royal marshals, tax office and border guards.
Instead of finding what could have been marijuana, the Dutch cops found 191,000 euros stashed in the roof of the guy's car. It was later confirmed that the man had been suspected of money laundering. He's already walking around free, but he's still a suspect.
All I can say is if you're going to try not to attract attention to yourself for money laundering and then hide the money in your car, smoking dope in your car is akin to having a sign on the side of it that says "hi, the money is in here, please pull me over".
(Link: crimesite.nl)
No Comments »
No comments yet.