New Dutch words are just English in hollandaise sauce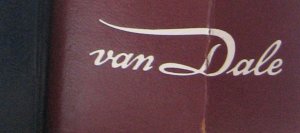 Dutch dictionary Van Dale is considering a bunch of English words as well as translated English words to be included into the Dutch language. The words are often slang that goes mainstream and IT-related words.
Selfie – Same meaning and spelling as in English, taking a picture of yourself with a mobile phone.
Shishapen – In English 'shisha pen', an electric cigarette, shisha being of Egyptian origin.
Sukkelseks – Dutch for low-quality sex, although I thought it meant 'pity sex'.
Gamechanger – 'Game changer', used by politicians and business people.
Factchecken – 'Fact checking', since the Dutch already use 'checken' ('to check') because it is more to the point than a Dutch construction.
3D-printer – Again the Dutch use 'printer', so this is a logical extension.
In May of this year, words like 'religiestress' ('religion stress', stress caused by religious beliefs) and 'chillaxen' ('to chillax', a slang word that combines 'chill and relax') were added to the online version of the Van Dale.
And finally words that are actually Dutch: 'vingerpistool' ('finger pistol', a gesture that indicates you're shooting at someone) and 'roeptoeteren' (roughly pronounced ROOP-too-tee-ren), to give your opinion in a really loud and poorly considered manner.
(Links: www.nieuws.nl, www.rtlnieuws.nl)
No Comments »
No comments yet.