A nice house in the dunes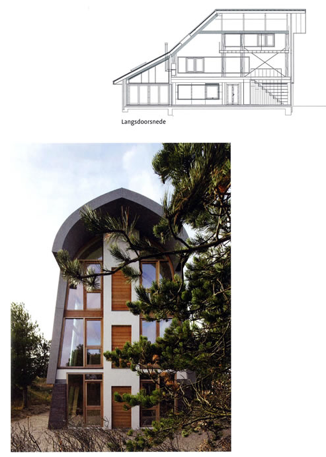 Dutch architects Jetty and Maarten Min of Min2 collaborated on a home in Bergen, North Holland they had built for themselves.
"The design includes a stunning arched rooftop, exposed tree-trunk columns, and clay tiles on the walls. The home offers breathtaking views of the surrounding dune landscape, particularly on the upper levels which offers large windows so the occupants can soak it all in."
(Link: enpundit.com, Screenshot: min2.nl)
No Comments »
No comments yet.