Interpol to use Dutch software for identifying DNA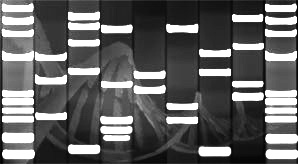 Earlier this month, Interpol announced its plan to start using a computer program called Bonaparte that is able to identify people from their relatives' DNA. Bonaparte is based on research done by Radboud University Nijmegen and the Dutch Foundation for Neural Networks at the university.
The Netherlands Forensic Institute (NFI) has already used Bonaparte successfully on many occasions including in 2012 to find out who had murdered a young Dutch woman, Marianne Vaatstra, in 1999. There are event plans to use Bonaparte to help identify unnamed victims of the 1953 North Sea flood that devastated the southwest of the Netherlands.
As for the name, Napoleon Bonaparte was said to have given people surnames, and so Bonaparte the program does just that for nameless victims.
(Link: phys.org, Photo of DNA by DNA Art Online, some rights reserved)