Dutch village boasts Lord of The Rings neighbourhood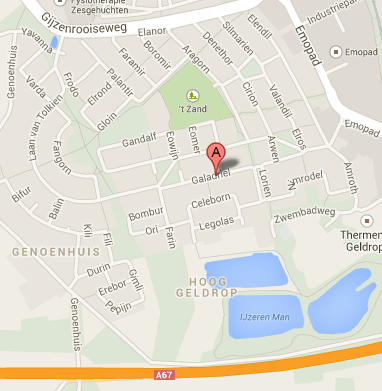 The village of Geldrop in Noord-Brabant apparently has a neighbourhood with streets named after characters from the works of JRR Tolkien. The neighbourhood has been around since 2008 back when 24oranges was just getting started because had we known we would have been all over this one like Orcs.
For anyone who likes a long read, there's this Master's thesis on Street names in Noord-Brabant and Holland, which mentions the LOTR streets using an exclamation point.
On the other end of the spectrum, we've told you about Fart Street in Capelle aan den IJssel near Rotterdam and a few more odd ones.
(Link: www.huffingtonpost.com)