Netherlands ordered to retro-actively pay pregnant freelancers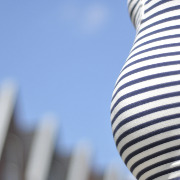 The Dutch state owes 20,000 women who were self-employed and pregnant between 2004 and 2008 maternity leave benefits. NRC wrote yesterday that the UN Committee on the Elimination of Discrimination against Women has ordered so.
The committee was the last court of appeals for the Clara Wichmann legal fund, having first been denied by all Dutch courts including the Supreme Court. Like most countries in the world, the Netherlands has ratified the Convention on the Elimination of Discrimination against Women which includes an article on the right to paid maternity leave.
The Clara Wichmann fund tries to improve the position of women in society through test cases. According to Volkskrant, until 2004 the self-employed had obligatory insurance against income loss because of pregnancy and illness and since 2008 the unemployment office pays out so-called ZEZ benefits (Zwanger En Zelfstandig, meaning 'pregnant and self-employed').
(Photo by Frank de Kleine, some rights reserved)