Student sells all his personal data for 350 euro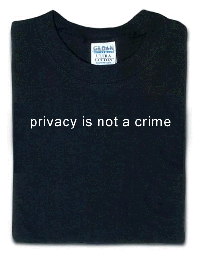 Dutch student Shawn Buckles decided to sell his personal data to the highest bidder in an attempt to raise awareness about privacy. E-mail, diary, location, medical records and more were up for grabs. He claims he didn't sell anything he didn't own, and had a lawyer helping him out. Most of what he sold is available in bits and pieces on the Internet for anyone who would want to look for it, something we collectively noticed when the likes of Julian Assange were more prominently in the news.
In a radio interview with BBC radio Buckles said, "I'm trying to add more value to my privacy. Companies are making huge profits on this data trade, and I thought why not turn the tables and see what happens when a person tries to sell his data, to figure out how much it's worth."
On an auction on 12 April Buckles finally sold everything he could for € 350. Most people give away data for free in exchange for the use of a site, service or application. At least he made a few bucks. And anyone who really thinks their information is private is fooling themselves.
People don't generally understand the value of their data, which is what Buckles was trying to draw attention to when he sold his. Oddly enough, there is no way an individual can sell their personal data on a market, but it may not be that far off. The health research sector, entertainment industry and insurance companies are interested in this kind of personal data.
The winning bidder was technology news company The Next Web, which Buckles says will use his data to highlight the issue of online privacy rather than to a more sinister end.
(Link: phys.org)
No Comments »
No comments yet.