The Dutch connection in Game of Thrones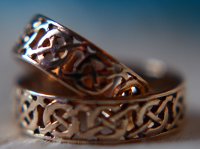 In a cast dominated by actors from the United Kingdom, the main cast of Game of Thrones does feature well-spoken actors from other parts of the world:
Denmark: Nikolaj Coster-Waldau (Jaime Lannister), Germany: Sibel Kekilli (Shae), Spain: Oona Chaplin (Talisa Stark). Yes, she's related to Charlie Chaplin, United States: Jason Momoa (Khal Drogo), and Norway: Kristofer Hivju (Tormund Giantsbane).
Interestingly, only one non-UK country now has two actors in the main cast, and that's the Netherlands. The Dutch supplied Carice van Houten (Melisandre) and Michiel Huisman (Daario Naharis), the latter having taken over from British actor Ed Skrein who got another gig all of a sudden.
Portrayed by Carice Van Houten, priestess Melisandre wins first prize for the most explicit female nudity as a main character. As far as the entire female cast is concerned, the whores in Littlefinger's whorehouse get my vote for the rest. Melisandre dominates powerful men and mesmerises women with her pseudo-religious schtick, but as far as her accent is concerned, Van Houten says she was asked to keep her Dutch accent, as it is exotic."We also didn't want it to sound too Dutch or too specific so it's a mixture of Dutch, British, American and hint of Irish." I applaud her for that, because Dutch actors tend to devoice final consonants ('days', which is pronounced 'daze' comes out as 'dayss'), which sounds like snakes talking.
As for Michiel Huisman he plays Daario Naharis, a mercenary and cocky tag-along of Queen Daenerys Targaryen who has taken an interest in him. Queen Daenerys is surrounded by three advisors, one of which is too old for her (Ser Barristan Selmy), one has a lifetime membership to the 'friend zone' (Ser Jorah Mormont), and the other, Daario, is the guy to watch. Daario recently got his kit off for Daenerys and is officially the love interest. Huisman claims to have had a tougher time winning over the fans since he showed up on screen out of nowhere, but I think getting your bare bum on screen in a sober Dutch way must count for something.
Both Van Houten and Huisman have worked together before on the film Black Book (Zwartboek), a WWII film that received many Dutch and foreign prizes and accolades.
On a name dropping side note, I heard second hand from an Irish friend that contrary to the bratty nutter that is King Joffrey, actor Jack Gleeson does lots of charity work together with his theatre activities and is a really, really nice guy.
(Link: www.people.com, Photo by Anthony Kelly, some rights reserved)
2 Comments »
[…] in 2014, we expanded on the Dutch actors in the television series Games of Thrones, and now in a friendly game of 'Zoek de Nederlander' […]

Pingback by 24 oranges » Dutch drone used in Game of Thrones — July 24, 2017 @ 3:56 pm

[…] Read more: Dutch drone used in Game of Thrones and The Dutch connection in Game of Thrones. […]

Pingback by 24 oranges » Game of Thrones finale in cinemas for free — August 23, 2017 @ 12:07 pm