Dutch cities top drug use chart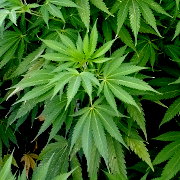 Out of 42 European cities in 21 countries, three Dutch cities show up in the top 10 for drug use, according to the European Drug Report 2014 of the EMCDDA.
The trio of Eindhoven, Utrecht and Amsterdam can be described as the 'MDMA capital cities of Europe', respectively in positions 1, 2 and 3. Eindhoven is off the charts as far as speed is concerned, probably because it is often dumped directly into the sewers by makers.
The number one cannabis smoking wonderland isn't Amsterdam, although Amsterdam is number two. Number one is Novi Sad in Serbia. Amsterdam, Eindhoven and Utrecht are numbers two, seven and thirteen for cocaine use.
We told you a while back that Amsterdam's sewers are full of hard drugs.
(Links: www.volkskrant.nl, www.nu.nl)