Court believes that 'Zwarte Piet' symbolises racism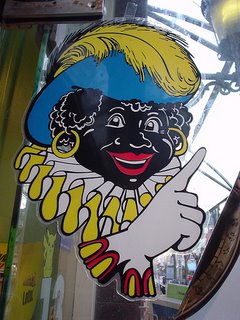 The court of Amsterdam has handed down a ruling today that the entire Dutch media was waiting for about Zwarte Piet ('Black Pete', Saint Nicholas' holiday time helper): it turns out he's deemed "offensive to black people" and "racist" after all.
Although it was argued by many that Zwarte Piet is just some black figure and that he had nothing to do with slavery, a point that can surely be made, the blackface clown with exaggerated red lips and golden earrings apparently encourages a "negative stereotyping of black people". In Dutch, when someone is made out to be the 'bad guy' in a situation, it is called to be the 'Zwarte Piet', which says a lot already about how he is viewed.
Today's verdict only applies to Amsterdam and it remains to be seen what the rest of the country will make of such a strong and old tradition being struck down. Internet comments are not the nicest at the moment, blaming a few people for ruining it for everybody else and that sort of thing.
I wonder if Zwarte Piet is worth being the perpetual 'bad guy' and 'whipping boy' for a deeper discussion about racial stereotypes that needs to happen and will see where history will collectively take the Netherlands on this one.
(Link: www.nieuws.nl, Photo: tobysterling.net)