Grieving parties must purchase software to fill in tax form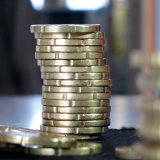 Roughly translated the Dutch tax office's motto is, 'We can't make it more pleasant, but we can make it easier', which is often use to preface the exact opposite, as I am about to do.
Some guy's stepmother dies. Besides coming to terms with the situation, there's paperwork to be done for the tax office. Many forms have been digitised over the years, but not the one form this guy needs to fill out. In fact, some 140,000 people need to fill out this form every year, but its 27 pages. Our guy says he'll need to sit down and spend hours figuring it out.
Nope, he can't send it in digitally. For that one form, he needs to purchase software from one of two publishers who make it for accountants and it costs 610 euro. Our guy is justifiably upset and decides to write to Parliament because sending in most tax forms is usually free. After all the two companies that make this professional software are able to send in their corporate tax forms for free. The tax office didn't think that people doing taxes for the deceased was a priority, but you wonder why they think it's OK to force ordinary citizens to buy expensive, almost useless software to fill in one form. Politicians have said they agree, but changing the rules won't happen overnight.
Tax office cock-ups are a great source of entertainment:
Tax office in Friesland refuses Frisian letter. You can't talk to the tax office in any other language than Dutch for legal reasons, something we hadn't mentioned back then.
Tax office tells woman to divorce for benefits. Taxes before bros, thinks the government.
(Link: www.welingelichtekringen.nl)
No Comments »
No comments yet.