Fined for Dutch flag on license plate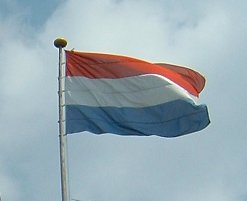 A man got fined 147 euro for putting the sticker of a Dutch flag over the EU logo on his license plate.
Legally you can't hide any part of the license plate, not even something deemed non-essential by some. Apparently, in the UK someone put a UK sticker over the EU part, argued in court, and won. According to Wikipedia, the EU symbol is not compulsory in the UK.
Chances are, someone from the UK won't leave the UK by car as often as the average Dutch car leaves its borders, and so not having the right sticker seems less important in the UK than in the Netherlands.
(Link: www.waarmaarraar.nl, Photo by Quistnix, licensed under Creative Commons Attribution 1.0)
No Comments »
No comments yet.