Ambulance drone could drastically reduce response times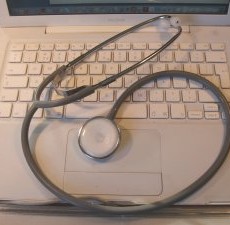 Belgian engineering student Alec Momont, a graduate at the Delft University of Technology, has developed an 'ambulance drone', a defibrillator which can fly at 100 km/h able to reach heart attack victims very quickly. It uses the GPS of emergency calls to navigate.
This drone or 'Unmanned Aerial Vehicle' (UAV), can get a defibrillator to a patient within a 12 km2 zone within a minute, reducing the chance of survival from 8 percent to 80 percent. Momont explains that it is the relatively long response time of emergency services of around 10 minutes, while brain death and fatalities occur with four to six minutes, which makes the fatality rate so high.
I'm easily convinced. It reminds me of an evening in the pub recently chatting outdoors and watching an ambulance trying to find an address in Amsterdam West with their GPS but having to ask us for directions. The police was following them, got lost as well and asked us for those same directions. I'm sure that wasted at least 10 minutes.
One drone is expected to cost around 15,000 euro and could also carry other medical tools.
(Link: phys.org)