Belgium's tough city of Charleroi shot for Dutch film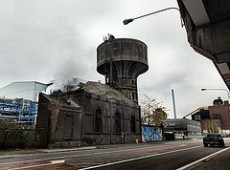 Anyone who has been to Charleroi, Belgium knows its particular mix of worn and torn houses, industrial greyness and general sadness that is contagious if you stay there too long. The city has a reputation for crime and violence, but has many good sides related to food, culture and even sightseeing if you give it a fair chance. However, it is a huge contrast to other nicer and possibly more economically sound Walloon cities like Namur and Liège, and surely like nothing you'll ever find in the tidy, shiny Netherlands.
The film 'Bienvenue à  Charleroi' ('Welcome to Charleroi') was shot by Dutch director Jelle Dijkstra and his good friend co-director and co-editor Derk Zijlker.
Charleroi was voted 'ugliest city in the world' in 2008 by readers of Dutch newspaper De Volkskrant. High unemployment, crime and poverty rates, political and social scandals, abandoned factories and ghost undergrounds all contributed to this negative image.
Watch the film here and find out for yourself if it's really that bad (English subtitles). At 5:59 there's a sign in French that roughly reads 'Life isn't easy when what you see is black' (as in being depressed).
(Link: www.vice.com, Photo of Charleroi by Gerard Stolk, some rights reserved)
No Comments »
No comments yet.