Dutch Americans sought for dating show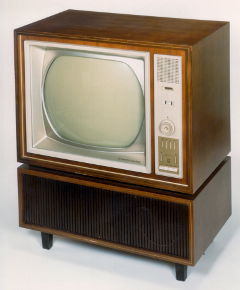 This is a great 'Zoek de Nederlander', or 'Search for the Dutchie:
Are you of Dutch origin, single (21-45) and looking for true love? Have you been raised abroad with (a bit of) Dutch blood in your system? Let one of the biggest TV channels in The Netherlands help you find love. Dutch TV network (Blue Circle) is looking for singles from the USA of Dutch origin who want to take part of a new heartwarming television show about Dutch love.
Apply on Blue Circle's website. It's probably for straight people and we'll wave at you if you make it on television.
(Link: www.dutchdailynews.com, Photo of the first Philips colour TV from 1964 by Philips, used with permission)
No Comments »
No comments yet.