20,000 people sign up for free Dutch courses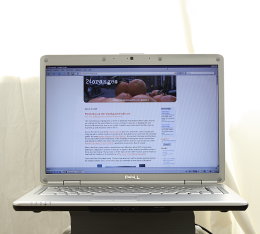 The Language Centre of the University of Groningen has received 20,000 responses from people all around the world wanting to take their free, online Dutch courses. The amount of people signed up was so unexpected, the university cracked open a bottle of bubbly to celebrate its success. The Dutch course was offered on futurelearn.com where millions of people browse through free courses offered by all kinds of universities.
According to the Telegraaf, people want to learn Dutch to find a job, because they have a Dutch partner or just out of curiosity. Asylum seekers and potential immigrants could also try to learn Dutch this way although they would need regular access to a computer with Internet, which for many of them is not a given. Another issue is that the course explanations are in English, so someone needs to be able to understand English first before they can go Dutch.
(Links: www.deondernemer.nl, www.telegraaf.nl)
No Comments »
No comments yet.