Dutch town asks locals to adopt dustbins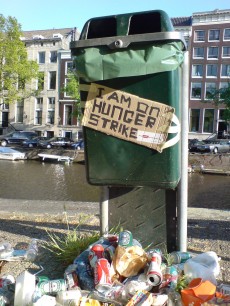 Pumerend, the town with the owl attacking everyone, has more worries on its hands: their budget for dustbins. Having decided to remove 431 of the 1011 dustbins to save 150,000 euro on emptying them, Pumerend is asking its residents to adopt dustbins so that they can stay in place.
Adopting a dustbin isn't code for paying for it to stay in place while already paying for rubbish removal, that would be crazy talk. It means emptying on a regular basis, picking up any rubbish within a five meter radius, cleaning it, removing any stickers on it and a few other things you can read about in Dutch.
(Link: nieuws.nl)
No Comments »
No comments yet.