Restaurant for 'nearly possible' meat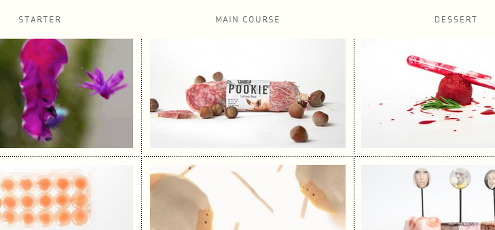 Bistro in Vitro is a fictional restaurant with an online presence.
The site shows you what can be done with lab grown meat. Why would anybody create a restaurant for food you cannot eat yet? "Before we can decide if we ever want to eat lab grown meat, we need to explore its impact on our food culture", the FAQ says.
Some of the dishes on the menu are cubes of celebrity, in vitro ice cream (made from polar bear DNA), undead fish teppanyaki and "the grey area between a sea anemone and a sex toy". The project clearly tries to explore what it is exactly when we say 'meat'.
The site appears to be a continuation of the crowdfunded The In Vitro Meat Cookbook which was published in 2014 and which won a Dutch Design Award that same year.
(Illustration: screenshot of the website)
No Comments »
No comments yet.