First-time spotting of nesting gull on Texel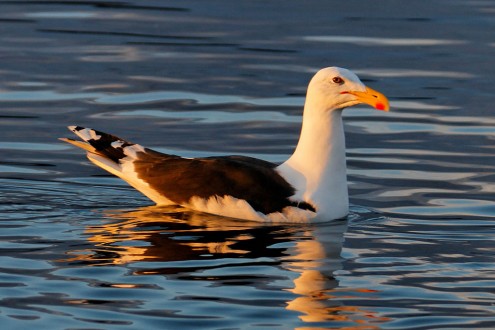 The Society for preservation of nature monuments in the Netherlands has recently found a nesting great black-backed gull on the island of Texel, officially the first time this bird has decided to nest there.
The great black-backed gull is the largest gull in the world with a wingspan of about 170 centimetres and a huge beak, which usually breeds in Scandinavia when in Europe. When the gull does decide to pay a visit to the Netherlands, it chooses Groningen where no more than 10 breeding pairs per year have been spotted. The first great black-backed gull nesting in the Netherlands is said to date back to 1993.
(Links: dearkitty, www.ecomare.nl, Photo of Great black-backed gull by Robert Eliassen, some rights reserved)