Photographers illegally disturb birds with song app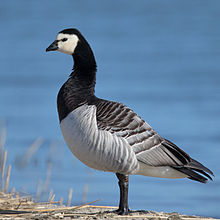 Bird photographers are apparently causing problems for birds by using a phone app with bird song to lure the feathered creatures. Sounds harmless, but according to a Dutch nature website, the app used by the photographers stresses birds, making them want to defend their territory against an invisible enemy instead of using their energy for the breeding season, building nests and the likes.
The app can be played loudly on mobile devices, but should in fact be used to recognise bird song, not lure birds. By law, animals in nature that are protected species cannot be upset on purpose, but some photographers are probably going to continue to do so, as the chances of being caught are probably next to nothing.
(Link: www.ad.nl, Photo of barnacle goose by Andreas Trepte, some rights reserved)
No Comments »
No comments yet.