Tax office pesters nine-year-old for income tax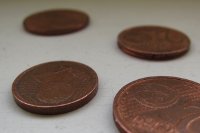 In 2008 a three-year-old and a six-year-old were harassed by the tax office for not filing a return, and now it's the turn of a nine-year-old, which doesn't qualify as an improvement on their part.
The girl erroneously received a tax return to fill in last year and her mother has been fighting with the tax office to straighten things out ever since. The tax office said the girl's estimated income was EUR 1347, and the girl's mother called to tell them that wasn't remotely possible. The tax office said it would take some time to change the details in the system, but that was over a year ago, and the dreaded blue envelopes of the Dutch tax office keep coming in.
The girl wrote the tax office a letter: "I'm not allowed to work and I don't get that much pocket money, so I can't pay you." Since this situation has hit the media, the tax office has again promised to try and sort it out, as they finally should.