Tram stop honouring football player spelt wrong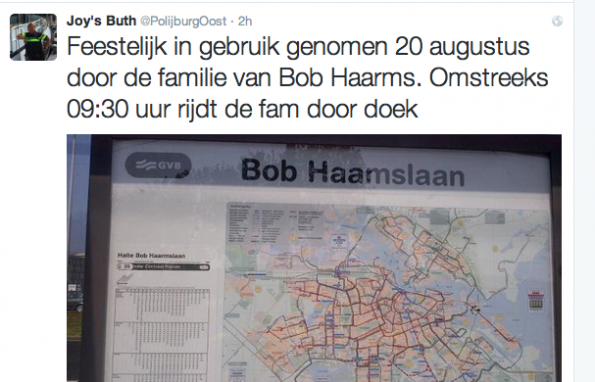 Dutch professional football player and coach Bob 'Bobby' Haarms is being honoured with a tram stop in the district of IJburg in Amsterdam. However, Amsterdam's public transport company GVB couldn't be arsed to check the spelling of his name, as an 'r' is missing.
The GVB has six more days to modify the sign before the Haarms family officially drives through a banner on a tram to unveil the tram stop. Haarmslaan is spelt properly online so far. Amusingly enough, the tweet is from a police officer and it's not clear if she noticed the mistake.
(Link: www.at5)
No Comments »
No comments yet.